In the bustling corridors of a pediatric clinic, amidst the laughter and cries of little ones, Dr. Joseph Cangas embarked on a journey that spanned over 15 years. His dedication and expertise as a pediatrician saw his practices flourish, welcoming dozens of new patients each month. Meanwhile, Zoe Cangas, a nurturing mother and a pillar of support, was steering the family ship with grace and love.
But as the sun sets, it gives way to a new dawn. The year 2017 marked a turning point for the Cangas family. The once thriving practices began to face hurdles, with increasing overhead costs and dwindling profit margins. The pressure was mounting, and it was time for a change.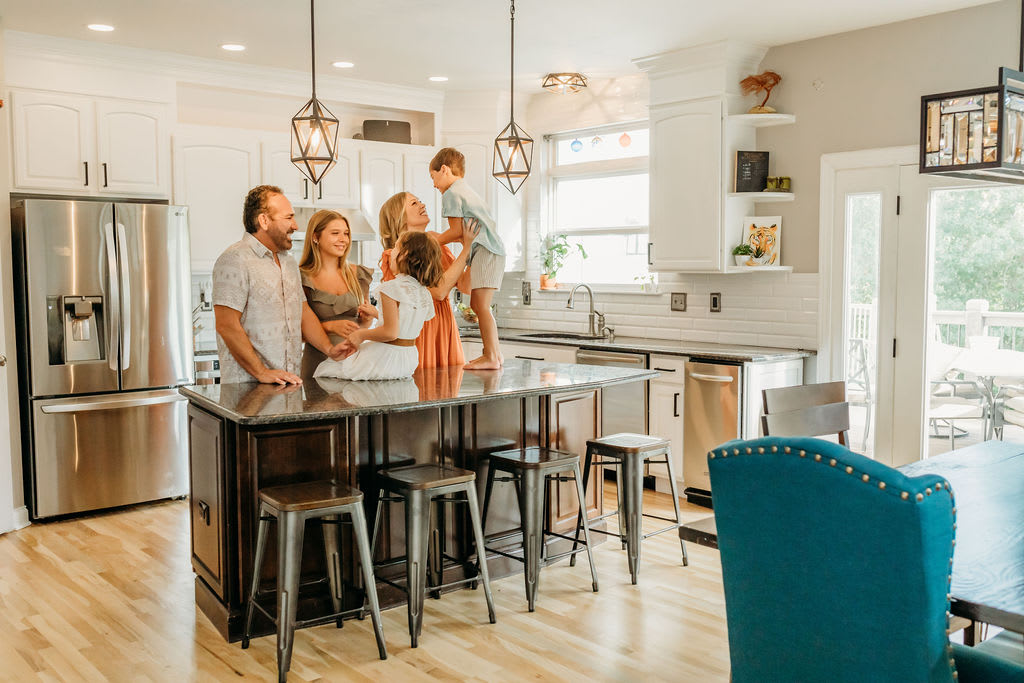 Dr. Joe envisioned expanding the practice, a move that promised growth but not without its challenges. The financial strain was palpable, and the family found themselves at a crossroads. It was during this period of uncertainty that Joe turned to Zoe, seeking a partnership that went beyond marriage - an endeavor that could potentially steer the family towards financial stability.
Zoe, who had been the cornerstone of the family, found herself facing a new challenge. With a degree that didn't promise a high-paying job immediately, she was initially reluctant. But as the saying goes, "Necessity is the mother of invention." Zoe embraced the idea of stepping into the real estate sector, a decision that would soon prove to be a silver lining in the looming clouds.
With determination and grit, in early 2018, Zoe embarked on a journey to become a Realtor. The initial days were marked with hesitations and doubts, but Zoe's resilience saw her breaking barriers and building a successful career. By 2020, she had not only established herself in the real estate sector but was also bringing home a six-figure income, becoming the financial backbone of the family.
As Zoe soared in her new role, Dr. Joe took a step back to reassess the direction of his practices. The clinics, which once buzzed with activity, were no longer sustainable without compromising the quality of patient care. It was time for a change, a shift towards a model that promised both professional satisfaction and personal fulfillment.
In 2022, Dr. Joe made the bold decision to transition to a concierge, direct primary care model. This shift saw him going from managing thousands of patients and numerous employees to focusing on a select group of 80 patients, providing them with personalized, in-home care. This change not only allowed Dr. Joe to offer quality healthcare but also gave him the time to be present for his family, a luxury that was scarce in the previous years.
As 2023 unfolded, the journey embarked on a new chapter. Dr. Joe ventured further, immersing himself in the commercial real estate sector. Leveraging his rich experience, he became a beacon of guidance and support for fellow physicians, aiding them in securing medical spaces and negotiating favorable leases, while also offering invaluable advice on medical practice operations. Parallelly, Zoe broadened her horizons, inaugurating "Moving Medicine Partners" to further cement her commitment to the medical community. Together, Joe and Zoe have dedicated themselves to standing shoulder to shoulder with their peers in the medical realm, offering a helping hand on a path known for its length and difficulty. Their message is clear: in the journey of medicine, you're not alone; the Cangas duo is here to walk alongside you.
Today, the Cangas family stands as a beacon of resilience and adaptation. Their journey is a testament to the fact that with unity, determination, and the willingness to evolve, one can overcome the toughest of challenges. Together, they have built a life that embodies personal and professional fulfillment, a life where love, care, and success walk hand in hand.