The home hunting process can be overwhelming because it has many moving parts, from deciding whether to rent or purchase a home to identifying what makes sense for your budget to when and how to start building your real estate portfolio. With Match Day fast approaching, there is a lot of noticeable angst among soon-to-be doctors. However, the added stress of where to live can be easily mitigated by seeking help and connecting with professionals who have experience working with doctors.

I encourage graduating medical students to start the house-hunting process as soon as they complete their interviews in January. At this point, M4s already have an idea of their first, second, and third choices and have narrowed down their regional preferences. Much of the prework associated with finding a home can be done before Match Day. It doesn't need to take a lot of time. The conversations can happen in the car or over a cup of coffee with a real estate professional who is familiar with this profession. An experienced, caring and well-connected real estate agent can take the stress out of the equation. As a wife of a physician and mother of a medical student, I have a stake in medicine. I genuinely care about doctors who are spending so much time taking care of our communities. I try to go out of my way to help other medical families from connecting them with business attorneys to review contracts to discussing schools if they have children. I speak to lenders almost daily to discuss clients who will need to be prequalified. For those who are on the fence, I explain the cost-benefit of renting vs owning over a 4-year period. In Chicago, most medical students will opt for a studio or one-bedroom close to their medical school. On the other hand, graduating medical students looking forward to their residency usually seek a change and desire homes in neighborhoods that offer lifestyle choices. I don't blame them! Medical school is tough, and these students have worked hard all their lives, so it is exciting to work with them to identify places that will be nurturing and promises a lifestyle that protects their financial and emotional well-being.
As a founding member of Moving Medicine Partners, a growing national network of agents married to doctors, I can attest that these agents are the best at working with doctors. They have been through this process with their physician spouses. They have done it. They have lived through it, and they have succeeded at it! Moving coast to coast is not brain surgery; no pun intended. Finding a home and moving can be fun when you work with the right professionals. Match Day should be a time for celebration, so connect with a real estate professional who genuinely cares and understands your lifestyle.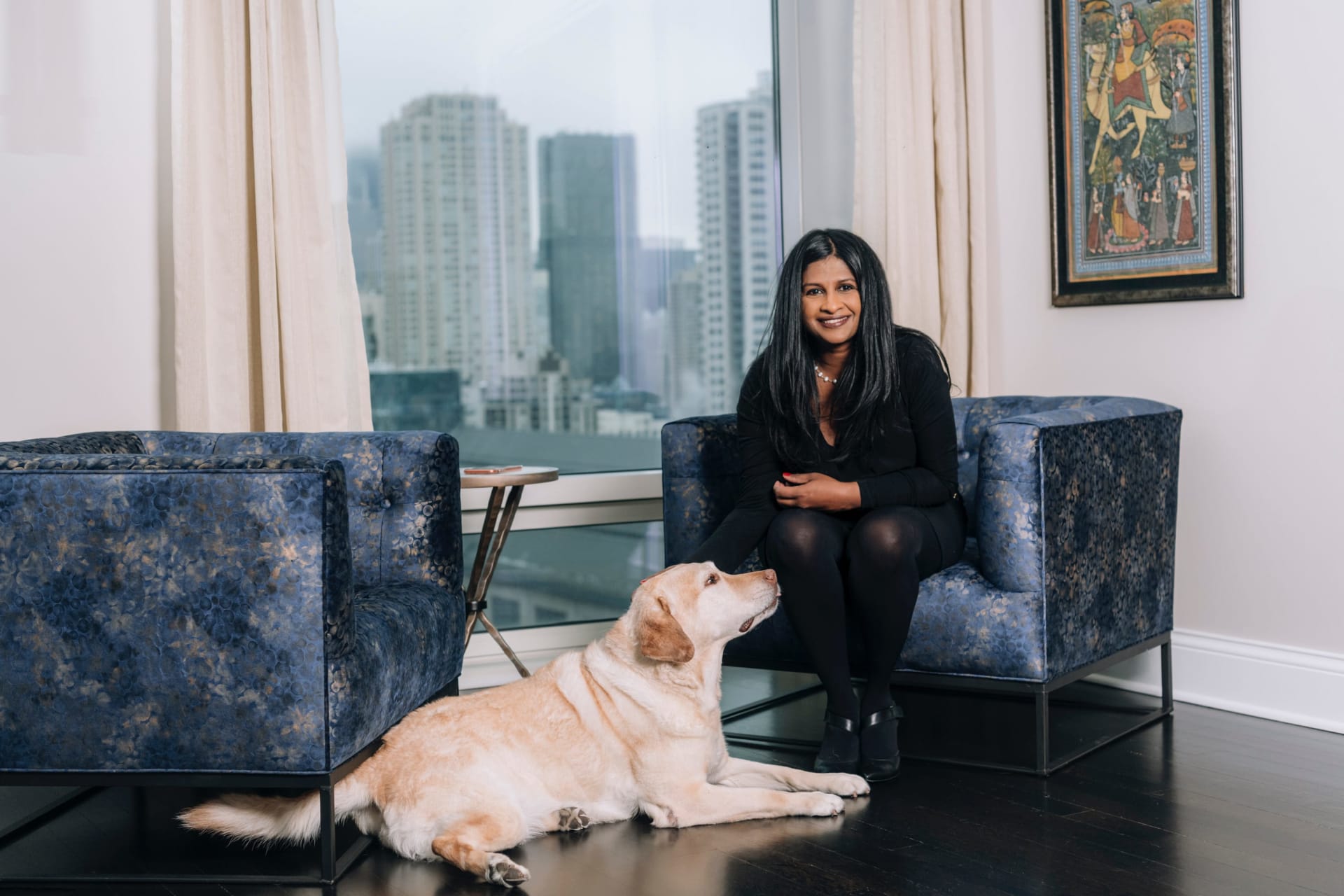 About Jenn Asokumar
Compass | | [email protected] | call/text: 630-450-4485
As a founding member of Moving Medicine Partners, Jenn Asokumar works closely
with 40+ agents coast-to-coast who are married to doctors and who specialize in helping
doctors move. Additionally, Jenn has access to a large group of Chicago based Compass
realtors who work alongside her. Jenn's team includes showing agents, marketing and
administrative team. Jenn is an active member of the American Medical Association
Alliance (AMAA), the largest national organization representing the physician family.
Jenn is a former management consultant with a BSEE and MBA. Jenn has lived in the
Chicago and surrounding suburbs for over 25 years. Jenn's husband is a physician leader
and Anesthesiologist at a premier Chicago hosital. Jenn's daughter is M1 student in
Michigan, and her son is at the University of Chicago. Jenn is an advocate and supporter
of various local charities including Les Turner ALS Center at Northwestern University
and Chicago Tutoring.